ALBUQUERQUE (BNM) - As Hurricane Dorian threatens America's southeast coast, Southern Baptist Disaster Relief volunteers are preparing to respond. Forecasts indicate that it will directly impact many coastal communities with winds, storm surges and heavy rains. Watches and warnings cover much of the southeastern U.S. coast.
On behalf of Southern Baptists, SBDR has been monitoring the storm and making response plans. DR teams and resources nearest a disaster area respond to needs and requests first. New Mexico Baptist Disaster Relief issued a statement Tuesday, Sep. 3, that SBDR anticipates that DR resources in those regions will be able to meet response needs and that NMBDR resources will not be needed.
The NMBDR statement continued, "However, please remain vigilant and continue following the news as more storms are already forming in the south Atlantic ... we may be called at any time." The statement urged prayer for the people affected by Dorian and threatened by the storm. NMBDR encouraged DR volunteers to check personal schedules and prepare to be available. "Alerts will be issued as usual if and when we have a request for help."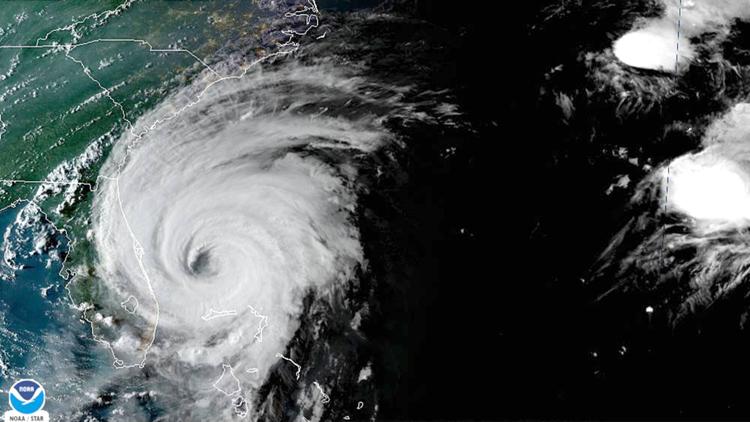 At 4:00 P.M., Sep. 3, the storm still sustained 110 mile per hour winds. Hurricane force winds extended 60 miles from the storm's eye., and tropical storm force winds extended out as far as 175 miles from the eye. Forecasters expected the storm to turn north, then north-east, affecting the east coast of Florida, Georgia, South Carolina and North Carolina.