Editor's note: Listen to John Torrison's full annual meeting sermon at listen.bcnm.com.
PORTALES (BNM) - Traveling to Portales for the last session of the Baptist Convention of New Mexico's Annual Meeting, messengers and guests arrived at the New Mexico Baptist Children's Home and Family Ministries to celebrate the home's 100th anniversary.
John Torrison, director of missions for Central Baptist Association, preached the annual sermon on the final morning of the 2019 Annual Meeting.
After sharing his testimony about his journey to faith, Torrison listed several items for which we had no choice in life: being created male or female; one's time and place of birth, and one's parents, family, and siblings. But, people do get to choose to accept Jesus. Torrison said, "What Jesus did on the cross was sufficient to make us children of God." He explained further that God, next, gave Christians the Holy Spirit and the fruits of the Spirit to use for His glory.
Drawing from 1 Peter 4:7-12, Torrison called his message "Stewardship of Ministry." He asked the messengers and guests in attendance, "Do we allow the power of God to work through us?" He made the point that to be good stewards of ministry, a right heart is essential. Saints must be of sound mind, disciplined for prayer, and communicate with the Father - bringing our burdens to Him and listening when He speaks to us, Torrison said. The Lord commands us to love one another. Torrison described how love must lie at the center of everything we do, and it should be intense. Love helps us move outward to serve others, he added. He noted that believers should serve without complaining and rejoice in the opportunity.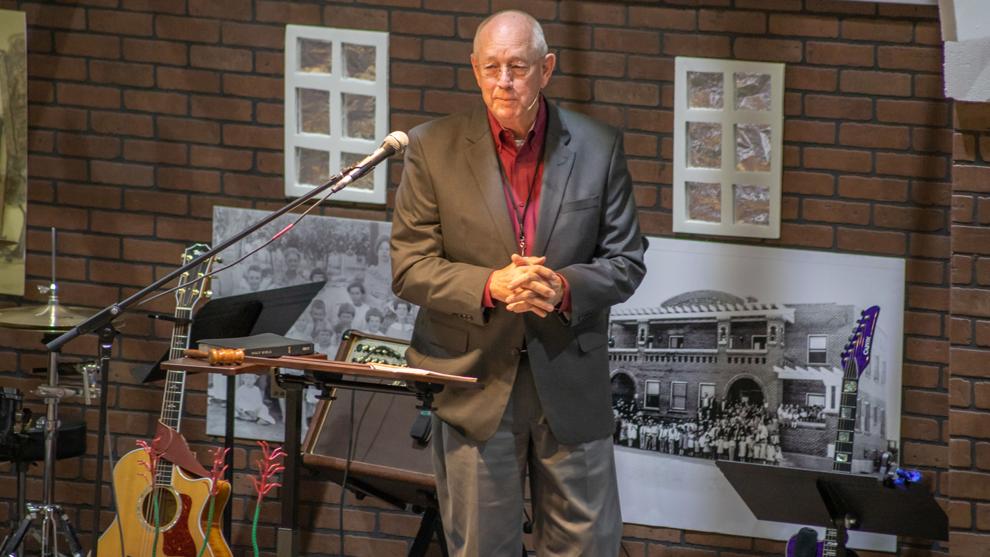 As Torrison continued, he explained that believers must responsible stewards who allow the Holy Spirit to maximize their gifts. He said, "We should be in the business of raising spiritual leaders in our churches. And then, [we should] let them lead." God's people are expected to be good managers of everything they have, remembering that they acutally own nothing. God gave them their gifts, and He can take them away. He expects every Christian to use his or her gifts for His glory.
Torrison emphasized that, based on one's spiritual gifts, he or she should serve others. Saints need to recognize all God has entrusted to them, to reflect Christ's love in all they do, to respond to the people that God has placed in their care, and to rejoice in every opportunity to serve God and the church.
Torrison concluded that when a believer comes to Christ, he or she becomes a minister of the Gospel. He emphasized that every Chstian should reflect the true Christ to the people in their community. He said, "Don't 'fall away.' 'Raise up' those [individuals to whom] God has given the gift of ministry."