Following worship led by Daniel Elias, worship pastor, First Baptist Church, Bloomfield, President John Hinze called into order the Wednesday morning business session at the BCNM's Annual Meeting. He asked Aaron Colyer, First Baptist Church, Roswell, and chairman of the Resolutions Committee, to bring the committee's report. Colyer introduced his fellow committee members before beginning his report: Gary Risley, First Baptist Church, Bloomfield, and Bob Schlauger, Bethel Baptist Church, Aztec.
Colyer noted that messengers had submitted no resolutions to the committee. Using the meeting room's large projection screens, he presented two resolutions from the committee, starting with Resolution 2: "Gratitude and Appreciation." The resolution thanked the staff and members of First Baptist Church, Bloomfield, for their gracious welcome to the BCNM Annual Meeting, and for all the help extended to those in attendance, including the sound and video crew. The resolution also thanked the City of Bloomfield for being a great host to people from all over the state.
Next, Colyer presented Resolution 1: "Prayer for Revival." He read the text aloud, "Therefore, be it resolved that the BCNM calls upon its churches and their respective members to engage often in deliberate, planned, fervent and urgent prayer for revival in our state, nation and the world." Colyer stated that if anyone isn't going to do it, please do not vote no, but refrain from voting at all. He turned the meeting back over to President Hinze.
Conducting the vote for Resolution 1, on prayer for revival, Hinze asked messengers voting for the resolution to please stand. He re-emphasized that messengers without intent to commit should refrain from voting. The vote unanimously carried. He then led in prayer that New Mexico churches will prayerfully prepare for revival in the state, nation and the world.
Hinze then asked for questions regarding Resolution 2. In the absence of questions, Hinze conducted the vote. The resolution passed unanimously.
Election of officers was the next item of business. President Hinze expressed appreciation to Jared Bridge, Anchor Church, Albuquerque, and Beau Lamb, First Baptist Church, Santa Rosa, for serving faithfully as first vice president and second vice president, respectfully, this past year.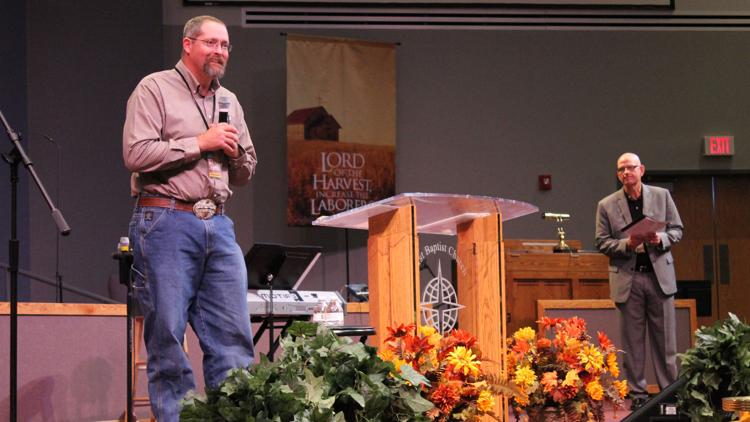 Beau Lamb, second vice president, conducted nominations for president. The only nomination from the floor was John Hinze. After a motion for nominations to cease, Hinze was unanimously elected president, and he graciously accepted.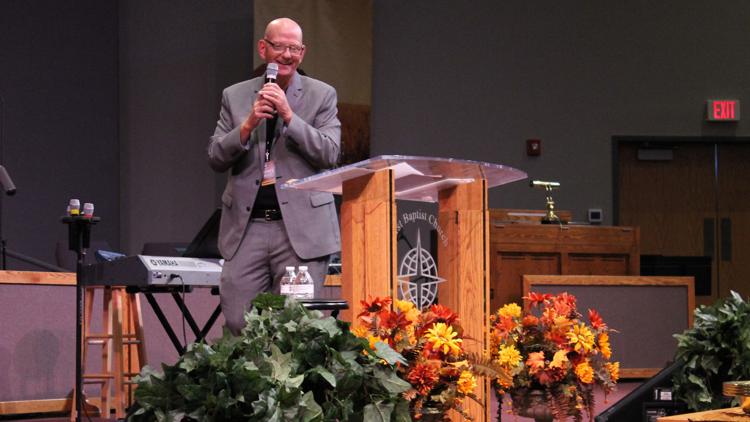 Hinze then called for nominations from the floor for first and second vice presidents. Jared Bridge, Anchor Church, Albuquerque, was nominated and elected unanimously as first vice president. Beau Lamb, First Baptist Church, Santa Rosa, was nominated and unanimously elected, as well, to continue as second vice president.
With no further business, the business session adjourned.