CLOVIS (BNM) - International Mission Board president, Paul Chitwood, delivered the keynote address of the 2019 Pastors' and Men's Conference, Oct. 22, in advance of the Baptist Convention of New Mexico's Annual Meeting at Central Baptist Church, Clovis.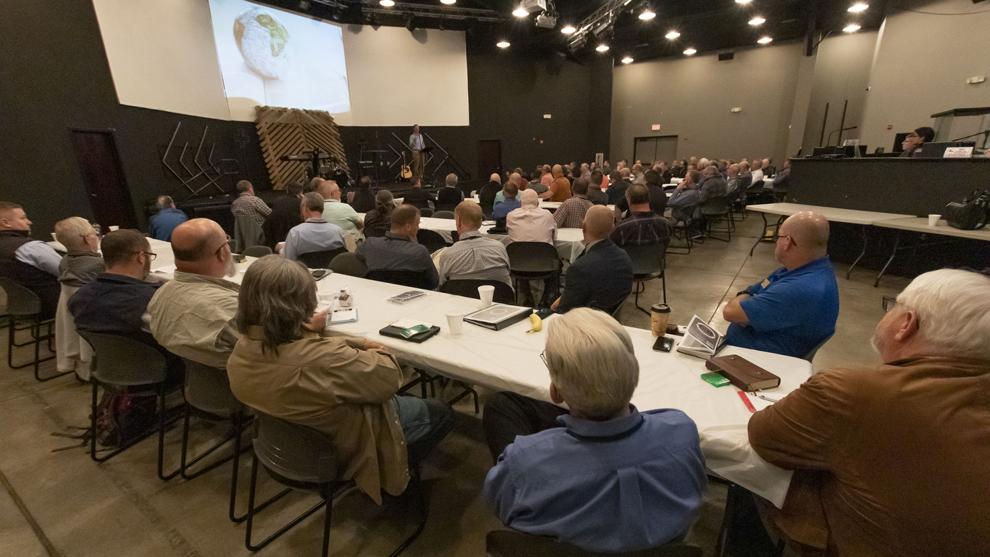 The conference began with a business session. Current Pastors' and Men's Conference president Nathan Sherman called for presidential nominations for the 2020 meeting. Aaron Coyler, pastor of First Baptist Church, Roswell, nominated Phillip Smith, pastor of First Baptist Church, Socorro. Conference attendees elected Smith with a majority vote. He will organize and host the 2020 Pastors' and Men's Conference. 
Following business, Kyle Stevens led the conference in a time of musical worship. Stevens serves as Christian Challenge director for the University of New Mexico campus. He also serves as a deacon at Christ Church, Albuquerque.
Between worship sets, Sherman asked those in attendance to form small groups and share blessings and burdens of ministry with one another. Pastors, denominational workers, and churchmen shared and prayed for one another.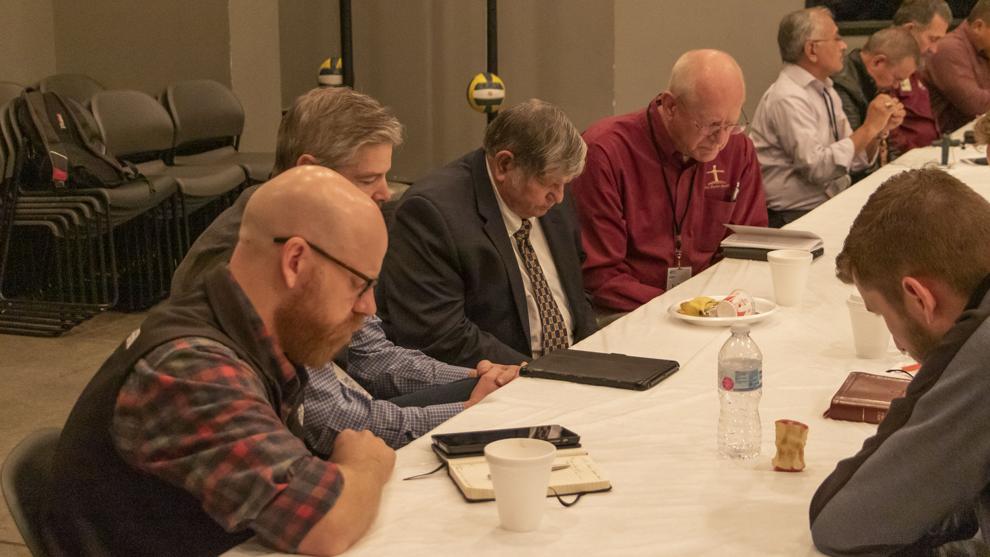 After another worship set, Chitwood spoke to the conference. He began by expressing his gratitude for the work of New Mexico Baptists, and brought greetings from Clyde Meador and Todd Lafferty, two IMB executives with New Mexico roots.
Chitwood spoke about the importance of the Lottie Moon Christmas Offering and thanked New Mexico Baptists for their support.
During his address, Chitwood encouraged those in attendance to continue to "fulfill the ministry that they have in the Lord," a reference to Colossians 4:17. "I'm thankful for you men and your desire to fulfill the ministry you have in the Lord," he said.
Speaking of IMB missionaries, Chitwood said, "I call them heroes for a reason. They go out on ships and planes, and some of them come home in caskets. Not all of them do - thank the Lord. But some of them do. They are heroes."
Chitwood then transitioned to a question and answer session. Coyler asked Chitwood to share stories of the Holy Spirit at work through the IMB. Chitwood responded, "The greatest resource in fulfilling the Great Commission is not Southern Baptists or Southern Baptist money, but the Holy Spirit."
Joe Terry, a former IMB missionary, shared a story of his daughter, who is currently serving as a missionary in South America.
Bruce Morrison, the associate pastor for missions at Church at the Butte, asked a question about the safety of missionaries in a particular East Asian country. For the safety of those missionaries, the Baptist New Mexican has withheld the content of his question and Chitwood's answer.
Sherman closed the conference by thanking Chitwood. Ninety-one men attended the event, according to preliminary reports.
Editor's note: Listen to Paul Chitwood's full talk at listen.bcnm.com.