CLOVIS (BNM) - The drive from Albuquerque for most of the staff of the Baptist Convention of New Mexico on Sunday afternoon and evening included high winds. On Monday morning, the BCNM staff gathered at Central Baptist Church, Clovis, to unload the BCNM trailer under blue skies. Its contents - resources, registration materials and team displays - were used for the Annual Meeting. The teams had prepared for weeks for the the 3 day meeting that took place in two different locations - separated by a 30 minute drive. The second location was the main campus of the New Mexico Baptist Children's Home and Family Ministries.
BCNM staff loaded three trailers in Albuquerque late the week before the Annual Meeting and drove to Portales and Clovis on Saturday and Sunday, Oct. 19-20.
One trailer contained the equipment needed to run Story Central, the on-sight press room and information center for the BCNM's Information Services Team. The IST staff set up Story Central on Sunday evening at Central Baptist Church.
On Monday morning, the whole BCNM staff teamed together to unload the largest trailer, filled with equipment and displays for the Clovis portion of the Annual Meeting. The crew set up the displays, filled registration bags, and prepared for the events that would take place the next few days.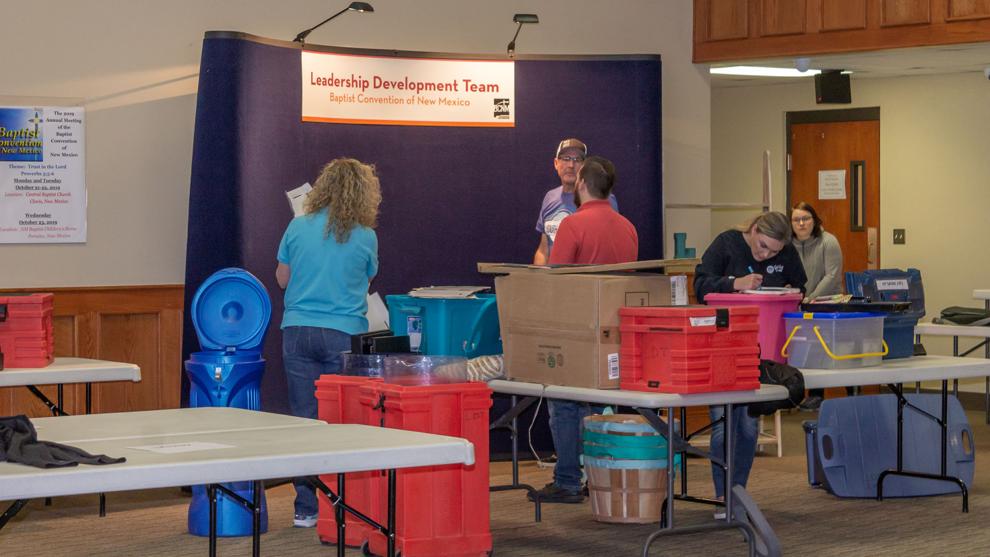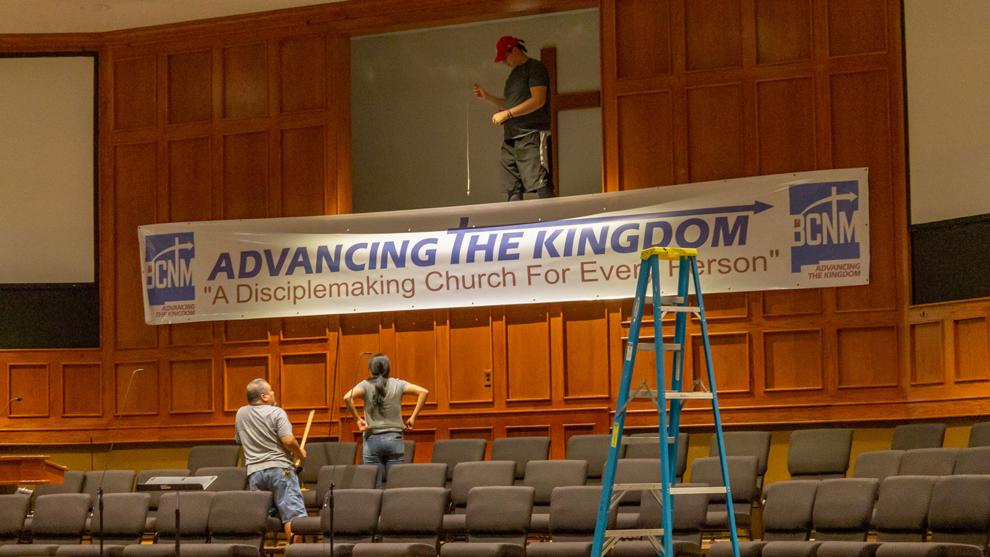 The third trailer held equipment for the portion of the Annual Meeting planned to take place at the New Mexico Baptist Children's Home in Portales on Wednesday. The BCNM's final two sessions of the annual meeting will convene at the NMBCH. In addition to the completion of the BCNM's Annual Meeting, messengers and guests would participate in the celebration of the 100th anniversary of the Children's Home, followed by lunch.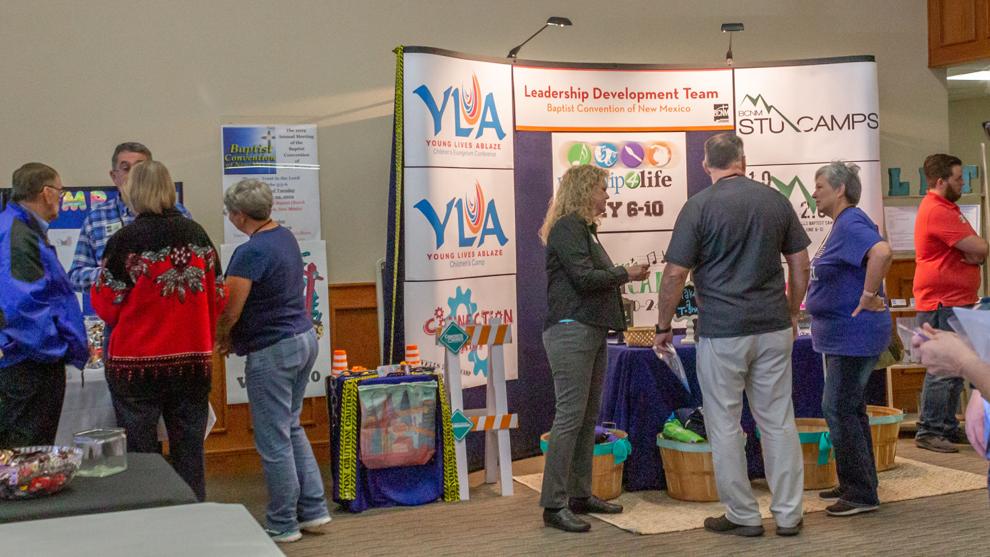 Later on Monday, the BCNM hosted a Registration Reception. The reception allowed messengers and guests to register before the opening of the Annual Meeting and provided time for fellowship and refreshments. Over 200 people registered during that time as messengers and guests of the Annual Meeting. The church provided finger foods for attendees to enjoy while visiting with friends. Many had just arrived in Clovis after a journey from their homes to attend the meeting. Volunteers of Central Baptist Church hosted the reception.