CLOVIS (BNM) - Church planters, pastors and other leaders met Tuesday, Oct. 22, for a church planting luncheon at Parkland Baptist Church, Clovis. The Baptist Convention of New Mexico's Missions Mobilization Team organized the event.
Nolan Frederick, pastor of Catalyst Church, Artesia delivered the luncheon's keynote address, and Charlie Knight, associate pastor of worship and students at Catalyst, led worship.
During his address, Frederick shared his testimony, including God's call on his life as a church planter. After several years serving at First Baptist Church, Rio Rancho, Frederick felt a call to return to his hometown of Artesia to plant a church. "This wasn't just a burden to be at home, but to start a new work at home," he said.
Catalyst Church will celebrate its fourth anniversary in January 2020. In addition to God's grace, Frederick credits Catalyst's success to Cooperative Program giving, telling those in attendance, "We were able to get where we are now because of the [Cooperative Program]."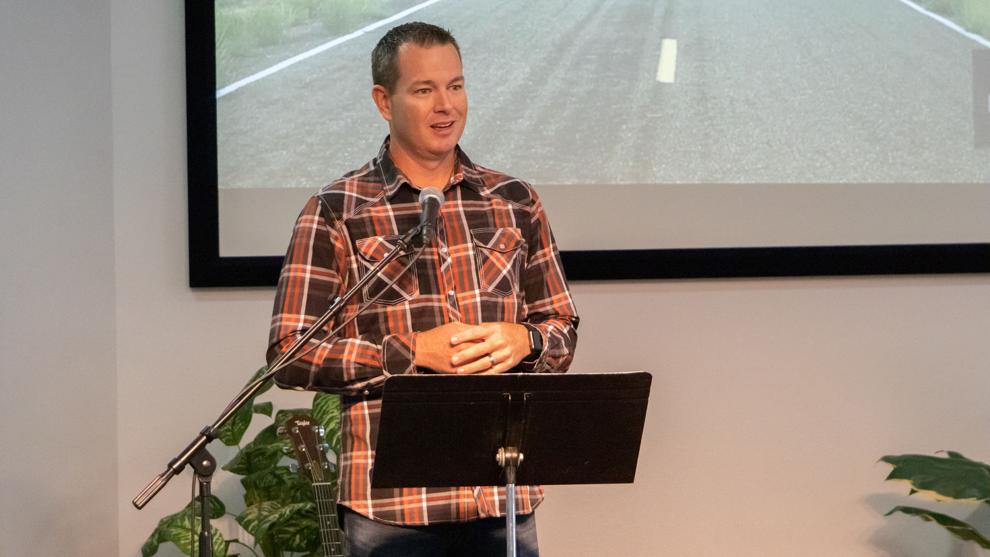 Earlier this year, Catalyst purchased 31.5 acres of land on which it plans to construct a church building. When he first planted, Frederick said people would often ask him if Artesia needed another church. Now, Frederick says he asks his congregation, "What would happen if this church didn't exist? Would Artesia be different if Catalyst Church didn't exist?" Now, these questions drive Catalyst's mission.
Following Frederick's address, event organizers played a short video promoting church planting in New Mexico.
Then, Clint Moore, pastor at Christ Church, Albuquerque, shared the BCNM's church planting strategy, following a realignment with the North American Mission Board. According to a card distributed at the event, the strategy is "A simple process that is Great Commission driven, biblically grounded, local church cultivated [and] cooperatively supported."
Scott Wilson, the BCNM's Missions Mobilization Team leader, concluded the event. For more information about church planting in New Mexico, visit: www.impactnm.org
Editor's note: Listen to Nolan Frederick's full talk at listen.bcnm.com.