ALBUQUERQUE (BNM) - Anchor Church, Albuquerque, called Jordan Drake as its new family minister, effective at the beginning of February. In his new role, Drake is responsible for the church's children's ministry and youth ministry.
Drake, an Albuquerque native, recently moved back to the city after attending Southwestern Baptist Theological Seminary in Fort Worth, Texas. He is currently completing a master's degree in theological studies through SWBTS's distance learning program. He anticipates graduating in May 2020. 
He earned his Bachelor of Arts degree from the University of New Mexico, majoring in communications and minoring in family studies. Drake is married to Emma, and together they have a six-month-old son named Levi.
Drake told the Baptist New Mexican that he originally felt called to overseas missions. However, while attending Southwestern's Fort Worth campus, he felt God "shaping his heart toward the people of New Mexico." According to Drake, the recollection of a conversation with Chad Spriggs, a church planting catalyst with the Baptist Convention of New Mexico, helped to solidify this new calling. As he remembers it, Spriggs cited North American Mission Board statistics that claimed only 10 percent of Americans are evangelical Christians, a significantly lower percentage than several other countries. "Maybe I need to rethink this whole mission thing," Drake said.
"The Lord really changed my heart and put a burden for my own state and my own city on my heart. I know the people of New Mexico, I know the culture, and I've got relationships here. Why would I leave that and go to a country where I would have to do the very same thing and build those relationships, and it would take more time for me to get to that place rather than taking advantage of what the Lord's already given me," Drake said.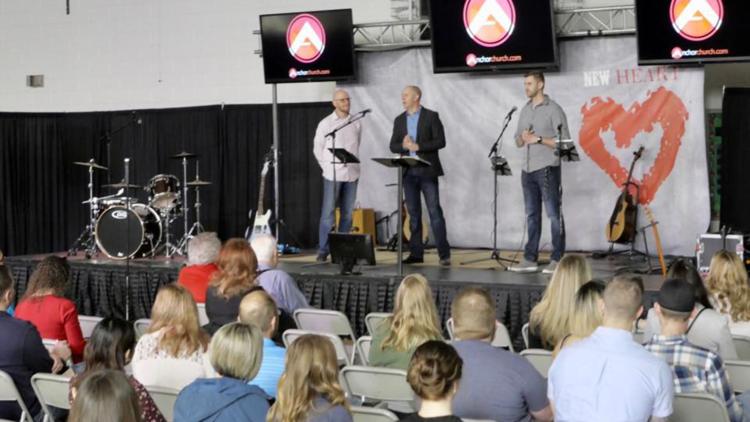 Drake explained that in his new role he hopes to "prepare [children and students] for their next step in life," adding, "I've got a heart for discipleship; I've got a heart for deepening Christian faith in those who have it already and seeing people take steps toward a life of obedience to the Lord. The other part of my heart is very evangelistic, and I think was formed in me more through Southwestern."
Jared Bridge, Anchor's pastor, told BNM that adding Drake to the church's staff team is "an indicator of the growth we've had and the need that we had for that area. Our kid's ministry is growing like crazy and it's provided us a lot of opportunities to connect with families in the community and provide them with a solid minister for their age bracket."
Bridge said that since assuming the position in February, Drake has updated the church's children's ministry check-in process, taken on several graphic design projects, and preached his first sermon to the congregation.